Meet the owner, Roy Cruz!
As a certified HVAC technician and plumber I take a tremendous amount of pride in serving this community for all their plumbing and AC repair Las Vegas needs. I have always been passionate about delivering high quality services at a price that anyone can afford. It is my job as the owner of this company to maintain and set the standards for the rest of our team, that is a job that I do not take lightly. I have always known that I have wanted to work with my hands and finding myself living in the desert I found out that there was a lot of need for AC repair Las Vegas which is why I started R&R. However, I was not satisfied with just HVAC services, in fact I strive to never be satisfied with just good enough on any of our services. This is why I started doing plumbing as well. Although we are your one stop shop for plumbing and HVAC you can feel confident that corners are never going to be cut and quality is always going to be maintained. We have the proper certifications, licenses, and insurance for both our HVAC and plumbing. Through ongoing training and education we stay at the forefront of the industry which allows us to serve our customers in the most efficient and affordable ways possible. I am so honored to serve this community and being able to build a team of honorable technicians that can deliver expert service AC repair Las Vegas is truly a dream of mine that I am thrilled to be seeing come to fruition. I cannot wait to show you why R&R is the best choice for HVAC and plumbing in the area so do not wait to get on the schedule, call us today!
Bio about R&R
There are so many plumbing and hvac companies in the Las Vegas area. When you are looking for AC repair Las Vegas we understand that it may be overwhelming looking through all of your options. We also understand that a lot of our customers have been burnt in the past by companies and contractors who do faulty work or charge way to high of prices. That is why at R&R we are very intentional about the customer service we deliver and the experience we cultivate for our customers.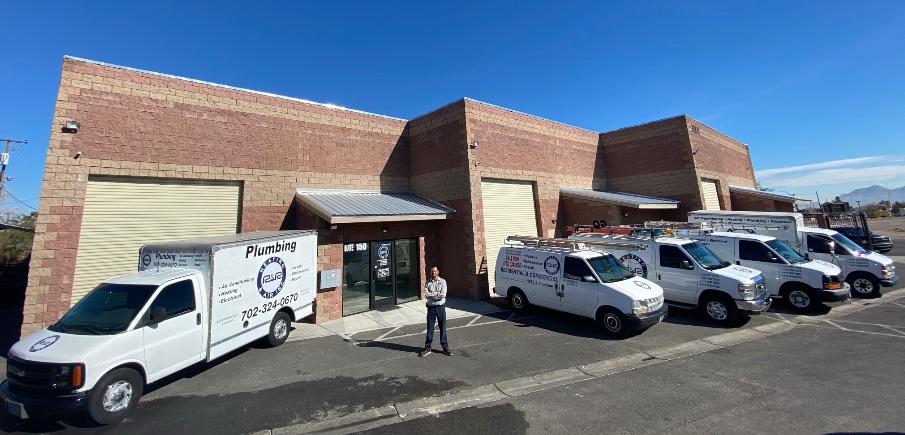 Our goal is that after using R&R you will never have to look for a plumber or HVAC company ever again! Our goal is to be able to deliver AC repair Las Vegas to the entire community so that no one is lacking for high quality affordable care. We believe that every family deserves to feel comfortable in their home and when living in a desert having proper HVAC functions is a human right. That is why we are always looking for ways to become more efficient so that quality is never compromised but our prices are as competitive as they can be! No matter how large our company expands we promise to never lower our standards or lose our family owned feel. We are committed to giving our customers an experience that leaves them feeling completely taken care of and cared for, you are not just another ticket to us. To learn more about our company feel free to reach out by filling out the form on our website or simply giving us a quick call, we cannot wait to speak with you!
Why You Should work here
We are firm believers that the team we build greatly determines the success of our company and the quality of our services. We understand that when you are looking for AC repair Las Vegas that you are inviting a stranger into the place that you call home. This requires a lot of trust and you want to be able to feel comfortable with the technician that is going to be working on your HVAC units. That is why we are so passionate about our hiring process and make sure that we are always hiring individuals of character. We look for people who put respect and integrity at the forefront of everything they do. Someone who is going to show up early, work late, and make sure that no details are neglected. No matter if you are just needing AC repair Las Vegas or if you are getting an entirely new HVAC unit installed you can feel confident that your technician is going to have the same level of commitment to your project. Anytime you are getting work done on your home it is an investment and usually an added stress which is why our technicians are trained in customer service. Our goal is to take off as much of the stress as possible whenever we are doing a AC repair Las Vegas at your home. From being intentional about the training process with our employees we find that our reputation online is extremely high as people have left us brilliant reviews to describe their experience with us. We would love for you to read some before applying or booking a service with us. If you are ready to start your AC repair Las Vegas career and want a positive work environment that you can grow in then look no further than R&R, we would love to set you up for an interview ASAP!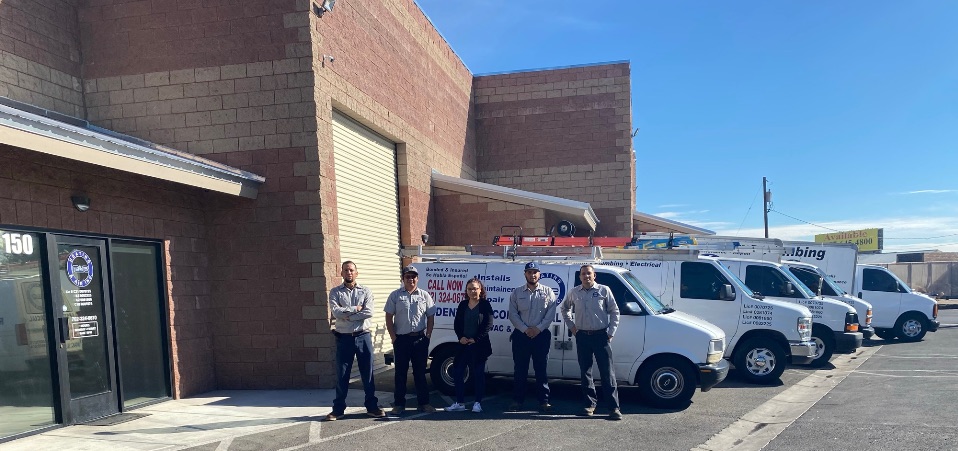 Las Vegas Living
We live in an extremely beautiful incredible city that is full of life and moves a million hours per minute! There is so much to do here in Las Vegas and we attract all kinds of kinds which is part of the charm that this eclectic city has. If you are new to the area one thing we encourage you to look into is finding a company that can consistently handle your AC repair Las Vegas because we are in the middle of a desert! Once you are working with R&R you can feel confident that you will be able to enjoy the beauty of the desert without the dry heat following you indoors.